COVID-19 and the Border
Currently, we are operating "business as usual" (with reduced operating hours).  We have stepped up our cleaning and disinfection procedures and will update here if anything changes. Please read the following status update here:
Click Here for Latest Updates
Just a quick reminder that Ship Happens will be closed from Thursday, December 24 through Sunday, December 27. We will reopen on Monday, December 28, 2020 from 9AM to 3PM.
Wishing everyone a safe and Merry Christmas.
Thank you, Ship Happens
We hope everyone is staying safe and healthy this holiday season!
We have updated our hours on Google for the upcoming holiday schedule.
We are shipping some items to Canada now. However, there are size and weight limits for these shipments and it is very expensive. If you are serious about paying for your items to be shipped, just email us!
Ship Happens will be closed: Thursday, December 24, through Sunday, December 27. We will reopen on Monday, December 28 at 9AM.
We will also be closed on Friday, January 1, 2021 in celebration of 2020 being over. We will reopen Monday, January 4, 2021 at 9AM.
Everyone please have a safe holiday!
Your Ship Happens Crew
Ship Happens will be closed for our Thanksgiving Holiday. We are closed from Thursday, November 26 through Sunday, November 29. We will reopen Monday, November 30 at 9AM.
Check out our Holiday Schedule below to any exceptions to our regular hours.
Covid-19/ Holiday Schedule
| | |
| --- | --- |
| Mon, Wed & Fri | 9:00am  – 3:00pm |
| Tues & Thurs | 9:00am – Noon |
| Sat & Sun & Some Holidays | Closed |
Freight Dock refers to any packages (inbound or outbound) requiring the forklift to load or unload.  (i.e. pallets, oversized packages, etc.)
Inbound (Receiving)
Mon-Fri:  During Covid see Regular Hours
Sat, Sun & Holidays:  No Closed
Outbound (Pickups/Shipping)
Mon-Fri:  During Coivd see Regular Hours
Sat: Closed
Sun & Holidays:  Closed
We provide these border cams images together for your convenience but on a best case basis as we have no control over the updates or quality of these images.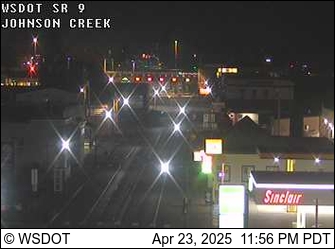 US Border Cam
Looking North Towards Canadian Border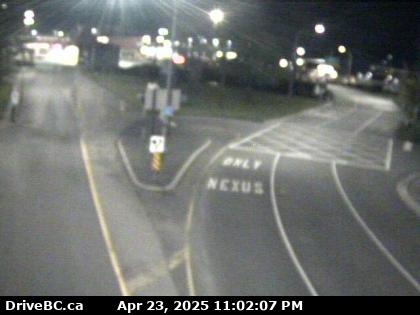 Canadian Border Cam
Looking South Towards US Border
Making an Impact Across British Columbia
As one of the original shipping receiving businesses in Sumas, WA, Ship Happens has served more than 60,000 customers across Western Canada and has received more than a million packages on their behalf since 2008.
Even though there was a power outage due to the crazy wind storm that blew through, the awesome folksat ShipHappens still went out of their way to get our packages to us. You guys are the best!
Hands down the best shipping & receiving company in Sumas!  The staff are awesome, hard working and always helpful.  If I could give them more stars…I would!
The staff are just so amazing and go out of the way to help you!!! Have used them for years and will keep using them!! They are awesome
I've been using Ship Happens since they were a tiny shop on Cherry Street.  Fantastic service that has saved me hundreds of dollars over the years. Highly recommend them for your US shipping needs!
Registration
Register below to receive your Customer Number and then start shipping:
We will send you a confirmation with your unique Customer Number. (usually within 24 hours)
This will be your required, unique Shipping Identifier for all packages.
When your package arrives you will receive an email notification when your parcels are ready to be picked up.
How to use our services…
It's Easy!
Once you are REGISTERED you will receive a unique customer number.
Simply use
YOUR CUSTOMER NUMBER-Your Name with OUR ADDRESS (as shown on the right) as your shipping address.
**Your Customer Number MUST be included in your name and appear on your shipment.
**Do NOT put "Ship Happens" on anywhere – this will result in your parcel being lost or sent back!
It's that simple.
When providing your shipping address to your retailers include your customer number in your first name.
We will receive your package and we will notify you via email when your package is ready to be picked up.
You come in, present your customer number and pick your package up.
Register beforehand – There is no need to call us – just go ahead and start shipping after you receive your customer number (usually within 24 hours).
Also, note that we only receive and hold your packages for up to 60 days. We do not forward packages
Address your packages from here sender in the following format:
XXXX-YOUR NAME
115 First Street
Sumas, WA 98295
where XXXX is your unique Ship Happens Customer Number.
If you don't have a customer number yet please register by clicking the button below
Package Pick Up
$4USD/pkg*

Flat Rate (regardless of size – excludes freight shipments)

Packages held for 60 days

*Cash price – additional $1 for Visa/Mastercard
Pallet & Oversize
 $20USD/pallet/week

$10/week (USD or CDN)/freight or oversized box 

 Cash/Visa/Mastercard accepted
Automotive Parking
$10USD/day

Cash/Visa/Mastercard accepted
Shelf Rental
dedicated shelf space for your business

can be locked

call us to discuss details
We are located 3 blocks South of the Sumas / Huntingdon Border Crossing in Abbotsford, on the east side of Hwy 9 (Cherry St.) We are in the old Lone Jack Saloon Building.

This location serves the Greater Vancouver Area including, Vancouver, Coquitlam, Richmond, Surrey, Port Moody, White Rock, Aldergrove, Langley, Abbotsford, Mission, Chilliwack, Hope and more.